A Northern Rebel is a historic novel of romance and adventure set in the old South at the time of the Civil War.
Jameson Hartford and his wife, Abigail, return to their home in South Carolina to claim his inheritance, the Serenity Plantation, where he is determined to free all his workers and put an end to the evils of enslavement. He encounters hostility and hatred from family, friends, an entire town, and even his wife, as he steadfastly holds to his beliefs. Through the ordeal, he meets and falls in love with Delilah, one of his female workers, which further complicates the situation. Outnumbered and alone, he must sacrifice everything as he attempts to liberate Delilah and her people facing confrontations, treachery, and even death. Can he survive? Jameson Hartford will soon find out that deep rooted bigotry is not easily defeated; his world is about to change forever.
Betrayed by a bigoted community, Jameson narrowly escapes back to Boston, managing to free only Delilah. Ultimately they are coerced into returning to Serenity, where, against all odds, Jameson, Delilah and his plantation workers must join forces and make a final stand for their liberty culminating in the ultimate showdown between precious freedom and extreme prejudice. Next they must face a perilous trek northward as the Civil War rages all around them, while Delilah is in the final stages of pregnancy; unaware that they are being hunted by a vengeful tyrant who will stop at nothing to prevent them from reaching freedom.
A Northern Rebel is an adventure that touches on human passions and forbidden love amidst the rich backdrop of the old South at the onset of the Civil War.
This story is unique in that, it is the first novel to tackle the issue of bondage from a different point of view – one man struggling to abolish the evils of enslavement from within its own borders, confronting hostility from all sides, attempting to prove that he can change history and make a profound difference.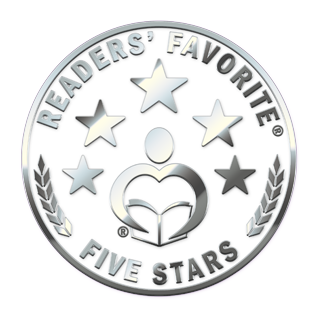 Readers' Favorite is one of the largest book review and award contest sites on the Internet. They have earned the respect of renowned publishers like Random House, Simon & Schuster, and Harper Collins, and have received the "Best Websites for Authors" and "Honoring Excellence" awards from the Association of Independent Authors. They are also fully accredited by the BBB (A+ rating), which is a rarity among Book Review and Book Award Contest companies.
"Reviewed By Trudi LoPreto for Readers' Favorite
The Civil War is in its early beginnings, it is still acceptable to own a slave, and the Old South is still alive as I begin reading A Northern Rebel. All of this is about to change and Jameson Hartford is going to try to play a large part in doing away with slavery. When both his father and younger brother die, Jameson returns to the Serenity Plantation he was forced by his father to leave years earlier. He leaves Boston and comes home, ready to fight to free the slaves of Serenity and give them their freedom papers.
He is met with opposition from his wife, Abigail, and all of the other plantation owners. Jameson will not relent and finds his life threatened, his wife leaving him, and a battle that seems impossible to win. He talks and explains his plans to the slaves who are leery of his intentions; no white man has ever been nice to them before. Delilah is a young and beautiful slave who reaches out to Jameson and the two quickly form a strong and loving bond together, facing the dangers awaiting them at every turn.
A Northern Rebel is the story of a caring man and the woman he loves, along with a cast of characters who just do not understand the value of freeing the slaves. I found myself immediately pulled into the story and not wanting to stop reading. John J. Schaffer has written A Northern Rebel with feeling, insight, and great descriptions. I highly recommend this book if you enjoy visiting the Old South and its people."
You can learn more about John J Schaffer and "A Northern Rebel" at https://readersfavorite.com/book-review/a-northern-rebel where you can read reviews and the author's biography, as well as connect with the author directly or through their website and social media pages.
A story of a family living in a time that we regret happened, and cannot believe happened in our country. Divided beliefs and truths, rights and wrongs. I won't go into the story itself. I want you to read this book. I now wonder what I might have been and what I might have done had I been born during this time of American history. A lovely read.
Amazon Customer

What a fantastic story. It has the reality of familiar, themes and historic connection but a gripping hard to put down story as the description by the author indicates. I was in love with the characters, the story flowed quickly, and I found myself anxious to find out what happens through the entire story Thanks Mr. Schafer
Linda

This book was wonderfully inspiring, I felt totally engaged with the characters as they took me though life during the early civil war era in the South. The drama and romance kept me turning the pages in anticipation of what was to come next. After finishing the story I felt moved and inspired by James and his quest for changing the blind prejudice and hatred in his world, I look forward to a sequel to see where life brings James and his loved ones.
Carol

A historical novel that puts you in a moral dilemma and makes you think what you would have done in this pre-Civil War situation. This book was a fast-clipped adventure with suspense as well as romance. I will be looking for future novels by this author.
Dominick

I truly enjoyed the characters in this book, they were strong and full of heart and soul. It was very well written and I look forward to more books from this author.
Kimberly

The story is timely, the characters are so likeable and the book is a quick read with a lot of twists and turns in the plot. Highly recommended!
John

Just finished reading the book earlier this week, I hated for it to end. Thank you for sharing your talents with us…but what happens next? I guess I'll have to wait for the sequel:)
Elizabeth

A Great Read This book is a wonderful love story about love I hope everyone get a chance to read this book its great
Cherylon

A Northern Rebel was a gift from my daughter. Enjoyed every minute of it even though it is not my usual type of read, emotionally moving, from sadness (have to admit, even a few tears) to anger to anxiety and to smiles. Great read! Hope to see a follow up in the near future.
Monica

This was an amazing story of courage, love, and the struggles of the rich and poor. The characters came to life and I did not want to put the book down. I cannot wait for the next book by this author!
Nancy

A Northern Rebel is a thought provoking romantic adventure! This book takes the reader back to the old South, and leads them on a journey that is a realistic look at our sad history. I had a hard time putting this one down. True love does not see color, and this refreshing story is written by Mr. Schafer with passion and a realistic look at human nature. I am looking forward to a sequel!
Beth

This book is awesome I really got into the story which we all can relate to LOVE who doesn't like a good ole fashion love story . Well this book to me was well written and I truly enjoyed reading this book. Way to go Mr. Shafer you rock!!!!!!!!
Jamillah

A Northern Rebel Book Trailer
Listen to John's radio interview from the Author's Show
Click the play button below to listen.
Excerpts from A Northern Rebel
"She leaned in close to him and pressed her moist, soft lips firmly yet gently on his. He did not hesitate and kissed her in return. She tasted so different, yet so delicious. They looked deep into each other's souls; they would never forget this moment for the rest of their lives. She joined her hand into his and slowly led him into the barn. They crawled onto a pile of hay, and began to kiss each other passionately. She started to unbutton his shirt, he, in turn, removed her dress. They fell into each other's arms and gave into the temptation and the lust."
"Jameson had the horse at full gallop, dodging low-hanging tree limbs and jumping any obstacles in his path. The moonlight illuminated the road, such as it was, but holes, fallen branches, and nocturnal creatures always posed a constant threat. The thick, humid air caused the sweat of his brow to roll into his eyes, making visibility even worse. Fog was rolling in to easily mask any trail he might be able to locate. Adrenalin was pumping through his veins as he raced onward… He was beginning to panic as fear for Delilah's safety welled up inside of him. Nothing was going to stop him from finding and saving her, nothing…"
"It was a slow, painful journey home. He kept turning around and checking the horizon for fear the hooded riders would return. There was no reason to hurry, for he had no idea what would he do, or what he would even say, when he finally arrived back at Serenity. He was ashamed of himself for being such a coward. Perhaps they were just bluffing and would not have fulfilled their threat, but he was too afraid to take that chance. Who were these men and why were they so afraid of him freeing his slaves… So many questions and fears filled his mind, and now he had to return to the plantation and tell these poor souls that he could not free them, because he valued his life more than their welfare. It was late afternoon, and the sun was beginning to go down. He shook the reins to jostle the horses into a small gallop. He wanted to arrive at Serenity before the darkness enveloped him. For the first time since he was a child, he was afraid of the dark."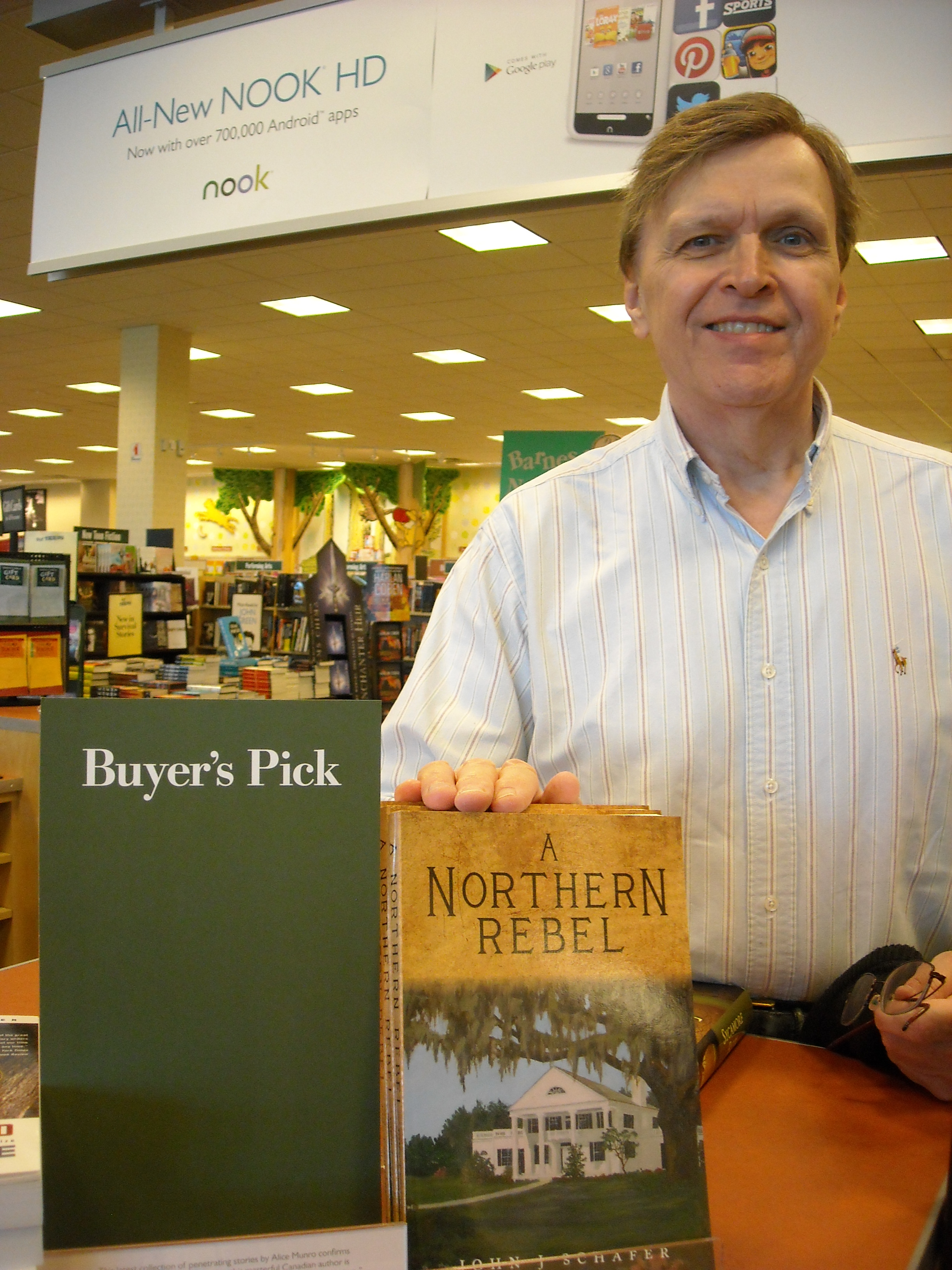 Background of A Northern Rebel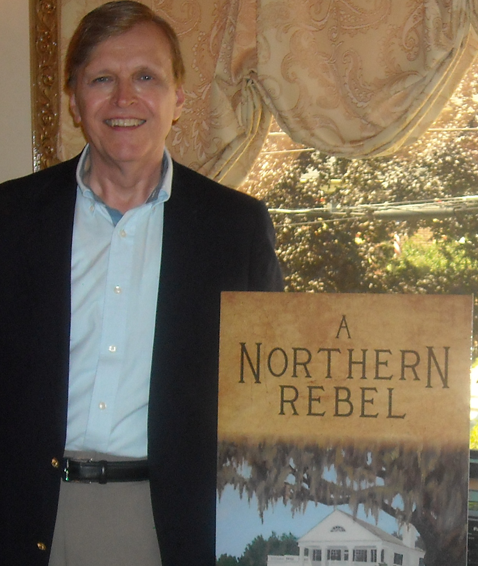 The inspiration for my story arose in grammar school as I learned about the Civil War and the evils of slavery and tried to understand how a supposedly civilized people could enslave other people. It was my first exposure to bigotry and racism, and I could not comprehend it. I questioned as to why this was tolerated and was told it was solely for free labor. I disagreed and added that if I had been alive during that time period, and owned a plantation, that I would have freed everyone. I was commended, but told that the other plantation owners and the townspeople would never have allowed it and would have prevented me from doing so at all costs. The fact that I was told I could not do the right thing perplexed me, stayed with me and made me remember that conversation forever. I repeated it years later when I engaged in extensive discussions at several civil rights meetings I attended, while in high school and college in the 70's. The general consensus was that one man would not have made a difference; I never stopped believing he could.
I then began to think about my beliefs as a story and composed various scenes in my mind, especially when I had trouble falling asleep at night. I kept the story tucked inside me for 30 years and I am glad I could finally put it into words and tell the world that one person can effect a change. "A Northern Rebel," proves that point in an exciting and poignant saga, distinctive in its depiction and point of view.
This story is unique in that, it is the first novel to tackle the issue of bondage from a different point of view – one man struggling to abolish the evils of enslavement from within its own borders, confronting hostility from all sides, attempting to prove that he can change history and make a profound difference.
The book is written to attract a wide range of people, specifically those who enjoy a plot with many twists and turns; a hero who tries to succeed against all odds; and a romance where two unlikely people meet and fall into a forbidden love. It will also appeal to those who love to cheer for the underdog, abhor bigotry and look for justice in an unfair world. The theme has seen a resurgence as of late with the success of "Django," "12 Years A Slave" and "Selma" although my novel was conceived well before these films were made and takes an entirely different point of view. It does, however, prove that the theme is timely and continues to pique the interest of people of all races and backgrounds.