Welcome to my first CD! My love of music started at an early age when I saw The Beatles on Ed Sullivan and managed to convince my mother to buy me a guitar. Avoiding lessons, I preferred instead to learn the basics from a next door neighbor who taught me how to play by ear; mastering many a rock tune. I loved all styles of music and listened to everything: rock, R&B, folk, country, pop, gospel, even classical. I later played and sang in a local church choir but always wanted to be a rock star. My dream was realized in the 70's when I became a member of a rock group with three other friends. I played rhythm guitar, bass guitar and sang lead vocals. Life, however, has a way of altering even the best laid plans and unfortunately we broke up, not destined for fame. It did last long enough for me to get the writing bug and compose some well-crafted original compositions, which outside of the band playing them at our gigs, have never seen the light of day; until now. I continued writing long after the demise of the band and have composed well over 150 songs of varying styles and genres, performing them for only a select audience. You are now in that elite circle and I am at last able to perform them exclusively for you too!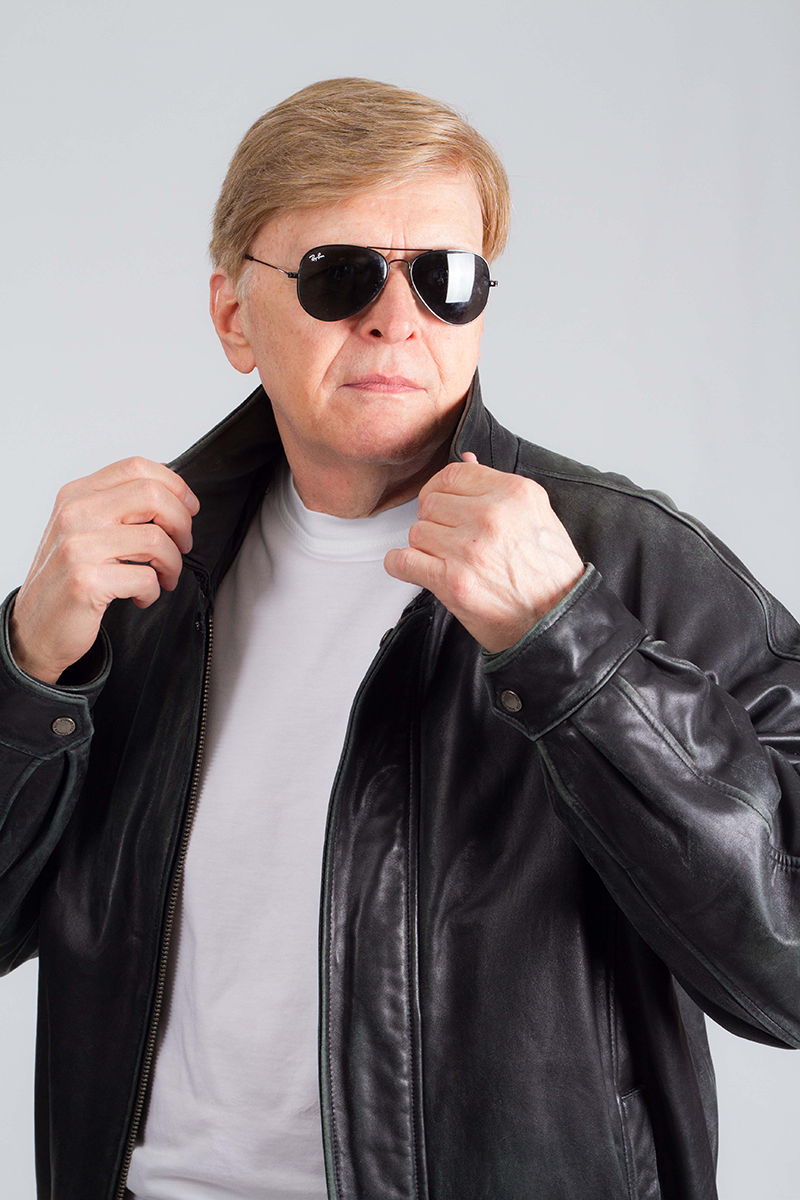 This is both a labor of love and a bit of egotism. As I got older, I realized that if I did not do something all the songs I worked so hard on would never be heard by anyone. I did not want that to happen and wanted to leave a legacy as a reminder to future generations that I was here, so I decided to record some of my favorite songs and etch them onto plastic for posterity. My voice is not what it used to be, but listen to the songs, they are pretty good, even if I do say so myself. I hope you like them and who knows, if I become famous, there might be more CD's to follow. If not, this was a lot of fun and my ego is satisfied. Rock On! Enjoy!
I would like to thank the Lord for giving me the creative talent to write and compose these songs.
Listen and download songs or purchase a copy on Amazon, CD Baby, iTunes, Spotify, Radio Airplay, Pandora, etc.

Review for "Forever Chasing Rainbows"
Overall Impression: John J Schaffer has released his new song Forever Chasing Rainbows. With a gentle Rock-based groove and Folksy vocals, Forever Chasing Rainbows has a sound most fitting in the worlds of Soft Rock and Adult Contemporary. Lyrically, Forever Chasing Rainbow looks back on life with the wisdom accrued over decades of experience. They challenge the notion of chasing a dream with a hardened, realistic viewpoint. While this may seem tough, they ultimately land upon the realization that life is out of our control, and what we long for may be sitting right in front of us. Mirroring the ups and downs of these life lessons, the groove weaves in and out of a strict tempo. Initially unsettling, this feature proves to be a unique artistic choice that reinforces the message. Overall, Forever Chasing Rainbows by John J Schaffer is a unique Soft Rock tune that reflects, teaches, and encourages listeners to enjoy life in the moment.
Strongest Point(s): The lyrics really stand out in Forever Chasing Rainbows. They can be interpreted in a few ways, but each interpretation brings something special. There is a beauty in knowing what can and cannot be achieved, but still shooting for the stars. There is also a profundity in accepting the world around you, going with the flow, and finding joy in what is close.
Area(s) of Improvement: The changes in tempo/groove were tough to digest at first. After thinking about it, I began to enjoy the qualities they add. However, many listeners may be thrown off by it on a first listen, and the first listen is usually the most impactful.*note* the comments in this section, and the rated boxes below, are not displayed publicly in posted reviews and remain between the reviewer and artist.
Target Audience Appeal: Fans of Soft Rock and Adult Contemporary will enjoy Forever Chasing Rainbows by John J Schaffer.
Artist target suggestions: Bruce Springsteen, Tom Petty, Cat Stevens, Willie Nelson, Elton John, The Beatles, Paul McCartney, John Lennon, Billy Joel, The Monkees, The Rolling Stones
About The Reviewer: Zachary Larson is a professional touring guitarist and multi-instrumentalist. Getting his start in high school rock bands, he has since toured as a classical chamber musician, onboard luxury cruises, and with the Broadway musicals Finding Neverland and Escape To Margaritaville. His recorded work spans from classical works and pop tunes, to mind-bending experimental music. His arrangements of orchestral music are published through Clear Note Publications. Classically trained, he holds a Master of Music degree from the University of Denver.
Vocals: Strength
Lyrics: Strength
Instrumental Performance/Execution: Strength
Melody/Rhythm: Strength
Arrangement/Flow: Strength
Recording Quality/Overall Mix: Strength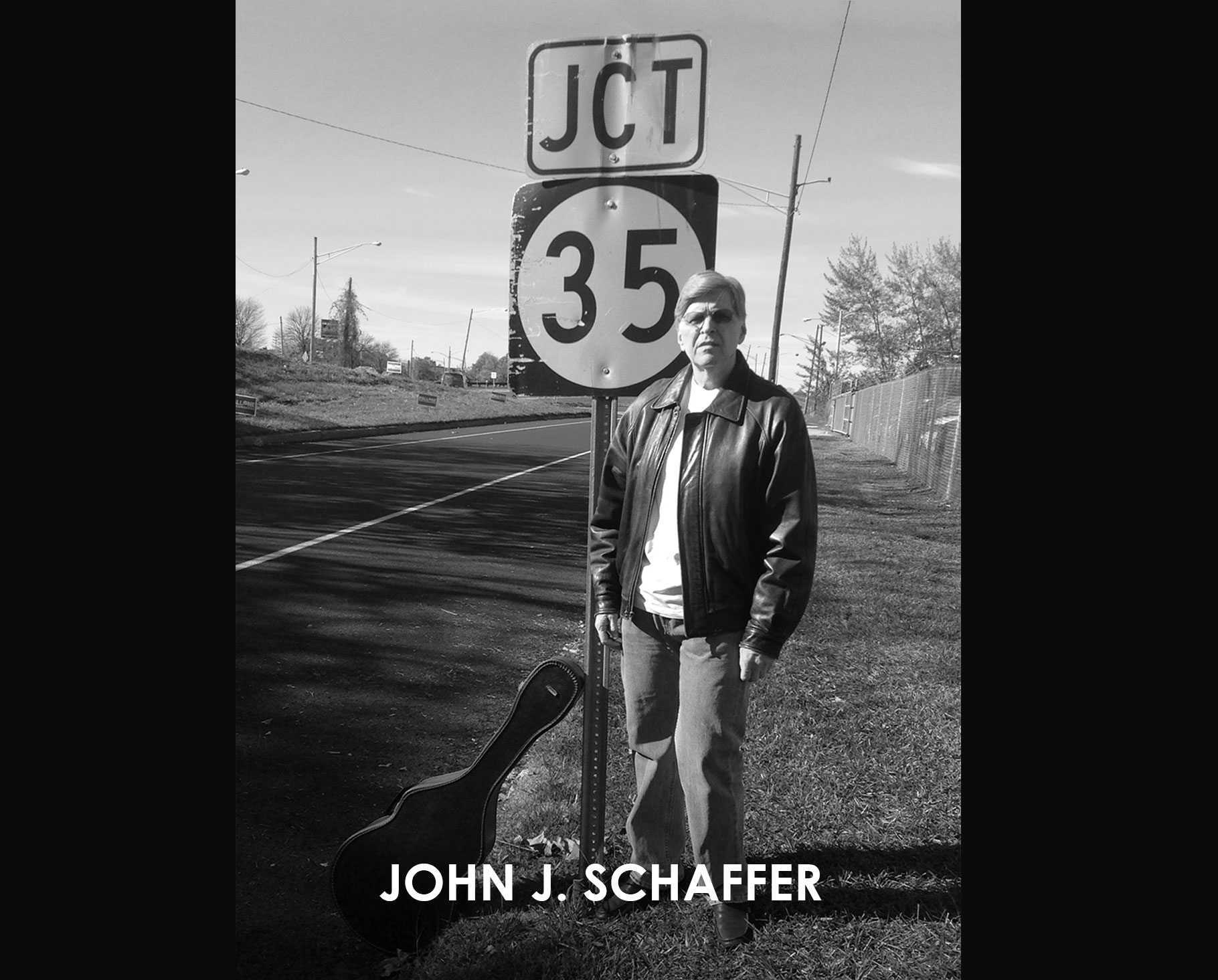 I started writing songs when I was very young, though most of those are not too good sans a few instrumentals. Most of these were written during and after the band I was in broke up. I never stopped loving music and kept on writing hoping for that big break that never came. I can't read or write music so every song is composed in my head then learned on guitar. Most of my songs come from melodies that just popped into my head and then I would find words that fit them, sometimes the theme of the song comes with the melody. I always thought of it as a gift.
Starting Over, Interestingly enough, this was written after a girl I was dating broke up with me, but instead of being sad, it is a rocker, maybe I wasn't as heartbroken as I should have been.
Trying to Survive, It's just a song about the rat race and going to work every day that we all have to do to survive. Nothing changes.
Junction 35, No it did not happen, just a tune and words that came into my head, using the name of a famous NJ road: Rt. 35 which takes you from central Jersey down the shore to all the beaches including: Asbury Park, Point Pleasant and finally, Seaside Heights, infamous for the "Jersey Shore" TV show.
No, No, Never, Found a Heart, are both simple love songs with catchy melodies written when I was in love. They all just came to me. I'm not telling who they were written for, can you guess?
Love at First Sight, a double tracked lead vocal love song with strings. Do you believe in love at first sight, I do!
I Hear the Tambourines Clanging, my attempt at trying to write a Dylan song in a Byrds mode. Did I succeed?
She's on My Mind, a pop song about someone you just can't forget and don't want to.
Toying with Trouble, a heavily Beatles influenced kind of "I Am the Walrus" mashup but a direct threat song that builds to a crescendo at the end. Again, not autobiographical, but I imagine this is how you feel when you have been cheated on.
90% an Angel, I was at the Menlo Park Mall in NJ and saw a girl wearing a tee shirt that said, I'm 90% an Angel. I thought what a great song title and went home and wrote it.
Too Drunk to Disco, is a rocker that we used to do in concert when I was in a band, a real crowd pleaser, maybe because everyone was soused and it's hard to do intricate dance steps when you are intoxicated.
Forever Chasing Rainbows is my Barry Manilow song that he never sang, because I could never get it to him, so I did it instead. It's about never being satisfied and dreaming of a better future, but finding out that maybe you had it all along.
Proud to Be an American, written after 9/11, but rewritten for today to reflect the divided times we live in. I am still a patriot who deeply loves his country.